Following an overwhelming 2-night reception at last year's first Malaysian Food Promotion, the Malaysian Consulate General in Frankfurt and the Malaysian Club Deutschland e.V. (MCD) bring back Malaysia's star chef Dato' Ismail for another 3-night culinary exploration that guarantees to excite your taste buds.
Chef Ismail teams up with Frankfurt Marriott's Executive Chef Thomas Fahr to prepare a potpourri of traditional and famous Malaysian dishes such as popiah (vegetable spring rolls), satay ayam (chicken sate), gulai lemak cili padi daging salai (grilled beef in spicy turmeric and coconut milk sauce), redang tok (dried braised beef chunks in special sauce), char kuay teow (fried rice band noodles), pengat labu ( pumpkin stew dessert cooked in palm sugar and coconut milk) and many more.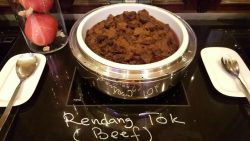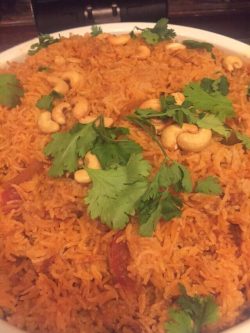 Guests will be entertained by MCD's very own dance troupe at the lobby and Ici Brasserie.
Malaysian Food Promotion
AT THE ICI BRASSERIE,
MARRIOTT FRANKFURT
on 19th, 20th and 21st Oct 2016 from 18:00—23:00
For Reservations:
Tel: +49-69-7955-2301
ici.frankfurt@marriott.com
Flyer: mcd-members-flyer-final